Time, Attendance & Scheduling
All the hassle-free tools you need to manage your workforce with maximum efficiency – all in one place. Our solution was designed with "everyday people" in mind. We specialize in simplifying automated timekeeping for employers, supervisors and employees.
Efficiency Opportunities
Eliminate manual data entry

Minimize human error

Eliminate paper timesheets

Fewer corrections to paychecks

Automatically collect & calculate

Electronic payroll file transfer

Reduce clerical errors

Quick access to reports/records

Edit multiple cards simultaneously

Convenient online access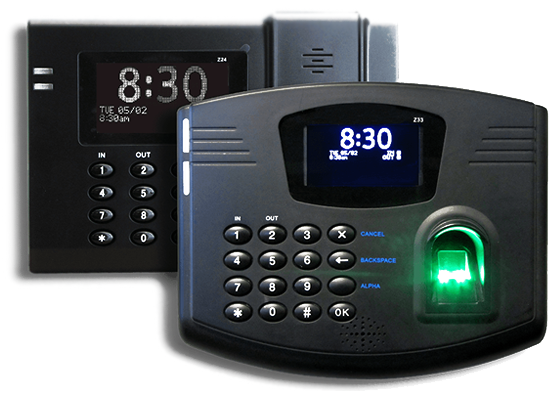 Optimize the performance of your managers, employees and company.
SwipeClock provides a comprehensive suite of integrated Workforce Management solutions for maximizing the productivity of your work teams.
Improve the ROI of your biggest—and most important—investment by providing managers and employees with all the tools they need to keep time, track attendance and painlessly manage schedules.
Time and Attendance
Simplify time tracking and spend less time processing payroll. Eliminate messy time sheets by dumping workforce data directly into your payroll processing platform.
Absence Management

Utilize employees' attendance history to identify trends, set notifications for violations, automate time-off requests, and measure the overall impact of unscheduled absences to take proactive action. Absence management is critical to staying ahead of the financial impact of unexpected time off.
Call us to learn more about our time and labor management solutions (775) 284-7500.
Workforce Performance
The new Dashboard feature of TimeWorksPlus provides real-time insight into timekeeping, attendance and scheduling. Employers enjoy a summary view of labor costs that facilitates efficient decision making.
Workforce Mobility
TimeWorks Mobile will give your employees complete freedom to punch and manage time from wherever they are while providing supervisors perfect visibility. You'll know who's early, who's late and who's absent—and where they were when they clocked in.